Phillip Global Opportunities Fund
S$ 64.69 million
FUND SIZE
Morningstar RatingTM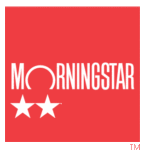 Morningstar® Essentials Sustainability Rating
Out of 3,823 Moderate Allocation Funds as of 30-06-21.
Based on 71% of AUM. Data is based on long positions only.
View FAQ section for important disclosures for Morningstar-related ratings*
INVESTMENT OBJECTIVE & FOCUS
The investment objective of the Global Opportunities Fund is to aim to achieve medium to long term capital appreciation. The initial asset allocation of this fund is 40% equities and commodities, and 60% bonds (excluding cash and investments into money market funds). For all the three asset classes, we primarily buy into collective investment schemes (including Exchange Traded Funds ("ETFs") and Real Estate Investment Trusts ("REITs")), subject to applicable investment guidelines in the Code on Collective Investment Schemes. The fund may only invest in REITs which are constituted in Singapore as authorised schemes, and such investments into REITs are capped at 20% of the net asset value of the fund. We may also invest into business trusts and individual securities (including equities and bonds) in accordance with the fund's investment objective. Exposure to equities and commodities is between 0% and 80% of the fund, while exposure to bonds is between 20% to 100% (the above do not take into account cash holdings and investments into money market funds). We also reserve the full and absolute discretion to vary the above percentages.
We may invest into equity funds, balanced funds, fixed income funds and/or money market funds, including equity, balanced, fixed income and/or money market funds managed by Phillip Capital Management. We may use derivatives for hedging and efficient portfolio management purposes in the portfolio and such derivatives are not used to gear the overall portfolio.
Inception Date
1st August 2011
Bloomberg Ticker (SG$)
PHGLOPP SP
Min. Initial Investment
S$1000.00
Min. Sub. Investment
S$100.00
Min. Partial Realisation
500 units
Initial Sales Charge
Currently up to 3%, max 5%
Switching Fee
Currently NIL, max 1%
Redemption Charge
Currently NIL, max 5%
Ann. Management Fee
1.5% p.a., max 2.0%
Annual Trustee Fee
Currently not more than 0.1%.Maximum 0.2%
Realisation Fee
Currently NIL, maximum 1% Subject to a min. of S$25