Intraday NAV
21 January 2022, 5:59 pm

Intraday NAV
21 January 2022, 5:59 pm

Previous Day NAV USD
21 January 2022, 5:59 pm

Previous Day NAV SGD
21 January 2022, 5:59 pm

Total Assets USD updated as at 20/01/2022
Tracking Error/Difference
1-Year Rolling
(as of 31 December 2021)
Morningstar RatingTM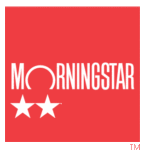 Morningstar® Essentials Sustainability Rating
Out of 1,090 Real Estate Sector Equity Funds as of 31-12-21.
View FAQ section for important disclosures for Morningstar-related ratings*
INVESTMENT OBJECTIVE & FOCUS
The investment objective of the Fund is to seek to provide a high level of income and moderate long-term capital appreciation by tracking, as closely as possible, before expenses, the performance of the iEdge APAC Ex-Japan Dividend Leaders REIT Index (the "Index").
By tracking the Index which is ranked and weighted by total dividends, the Fund aims to enhance risk-adjusted returns above that of traditional market capitalisation-weighted indices as the 30 REITs comprising the Index will be ranked and weighted according to the highest total dividends paid in the preceding 12 months subject to size, free-float market capitalisation and liquidity constraints.
In managing the Fund, the Manager may adopt either a Replication Strategy or a Representative Sampling Strategy at its discretion. As the Fund is an index-tracking fund, it is expected that the Fund will only invest in REITs.
The Fund is classified as an EIP (Excluded Investment Product).
Manager
Phillip Capital Management (S) Ltd
Management Fee
0.30% per annum
Dividend Distribution
Semi-Annual
Benchmark Index
iEdge APAC Ex-Japan Dividend Leaders REIT Index
Methodology
The Fund tracks the index which is a fundamentally weighted index that comprises the 30 highest total dividend paying Real Estate Investment Trust (REITs) in the Asia Pacific ex-Japan region
Total dividends refer to each constituents' trailing 12 month dividend per share (USD) multiplied by the free float number of outstanding shares
Investment Universe
Countries eligible for inclusion: Australia, China, Hong Kong, India, Indonesia, Malaysia, New Zealand, Philippines, Singapore , South Korea, Taiwan and Thailand.
Constituents are subject to a minimum free-float market capitalisation of US$ 300 million & a proportion of free-float market capitalisation greater than 20%. Maximum weight of a constituent will be 10%
The fund has a high representation of the APAC ex Japan REITs universe (> 70 %) by market capitalisation
Key Benefits
Low cost, easy access to a diversified and liquid basket of REITs across the Asia Pacific Region
Tracks the performance of the 30 highest total dividend-paying REITs
Offers investors significant dividend income paid semi-annually
Ex Dividend Date
11 January 2022
Record Date
12 January 2022
Distribution Payment Date
25 January 2022
Dividend per unit
US$ 0.023
| | | |
| --- | --- | --- |
| Dividend Payout From | Capital | Income |
| | 0% | 100% |
Bloomberg Tickers
PAREIT (US$), PAREITS (SG$)
Bloomberg INAV Tickers
PAREIVU Index (US$), PAREIVS Index (SG$)
Trading Board lot size
100 units
Trading Currency
USD (Primary) & SGD
Participating Dealers
Societe Generale, Phillip Securities, ABN Amro Clearing, UOB Kay Hian
Exchange Listing
Singapore
Subscription Mode
Cash/ SRS (SR1205, SRS only available in primary currency
Market Makers
Flow Traders Asia Pte Ltd, Phillip Securities Pte Ltd