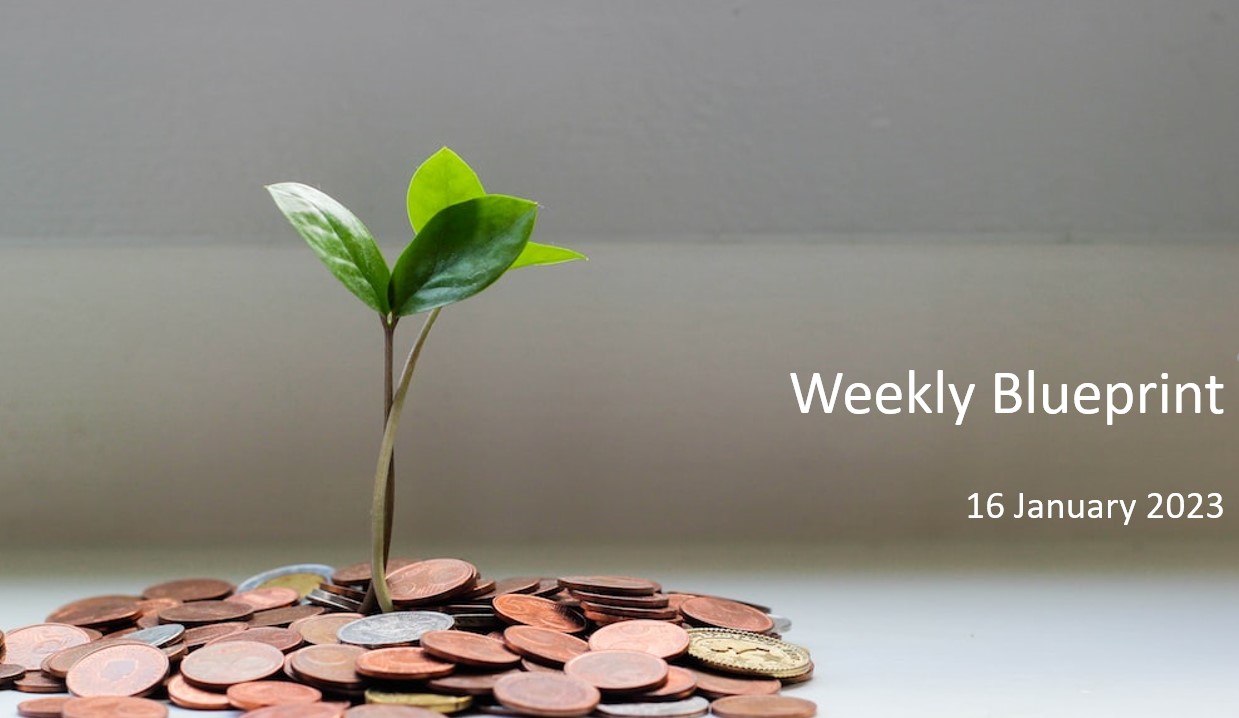 Weekly Blueprint: 16 January 2023 
The Blueprint
I don't think it comes as a huge surprise that Asia has a large appetite for meat. Meat and seafood-based proteins are said to rise by an astounding 78% by 2050, driven by growing wealth and urbanization within the region. Out of all the meat options, beef was found to have the highest carbon footprint, generating 60 kg of greenhouse gas emissions per kg of meat produced. Along with dairy, meat products contribute to 14.5% of anthropogenic greenhouse gasses annually, more than road transport's contribution in 2016.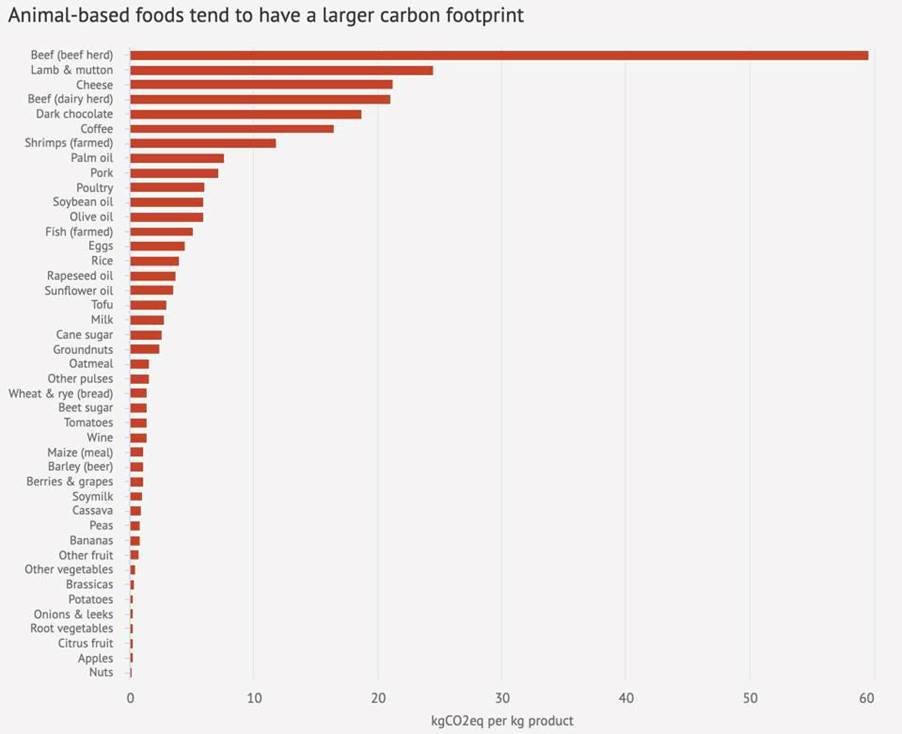 Currently, alternatives include plant-based meats, which are foods derived from plant-based proteins to mimic real meat. A study by Deloitte surveyed 2,000 consumers to find that consumers are increasingly sceptical of the environmental and human health benefits of plant-based meats as opposed to conventional meats. While it has been proven that plant-based meats generates up to 90% less greenhouse gas emissions that that of regular beef, many cite sentiments that it does not taste the same.
For the first time ever, lab-grown chicken meat was served to delegates during meal time at COP27. Lab-grown meat (also called in-vitro meat), are meat products that are grown entirely in a lab setting. For example, scientists can harvest a small sample of cells from a living animal and cultivate it to grow outside of the animal's body, to produce a meat product. The end product would have the same taste and texture as we all know, but there would be no involvement of agriculture and farming practices. Contrary to its name, lab-grown meat isn't technically artificial meat. Its origins are still from real animals, where it is then cultivated in a lab.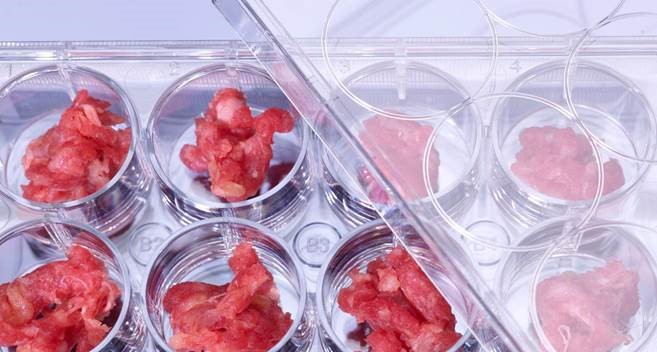 As compared to traditional animal agriculture, studies have found lab-grown meat to potentially reduce greenhouse gas emissions by 96%, use 45% less energy, use 99% less land, and decrease water consumption by 96%. As such, lab-grown meat could potentially be an attractive alternative, to meet consumer's demand for meat products without destroying our planet for it. Another perk of lab-grown meat is that it has the potential to reduce the negative health effects associated with meat-eating. During production, scientists can control the quantities of cholesterol and saturated fat content in each cut.
As a land-scarce nation with food security challenges, lab-grown meat provides Singapore a huge opportunity to tackle such a pressing issue, while paving the way to be industry leaders. In December 2020, the Singapore Food Authority (SFA) became the first regulatory authority in the world to approve sale of cultured meat. Midway through 2021, the world's first commercial cultured meat production facility became operational in Singapore.
With the ever-changing landscape around us, it can get overwhelming to stay current. The Blueprint highlights why pertinent global ESG issues and growing trends are important to our lives and livelihoods. We look forward to engaging in conversations about the interconnectedness of environmental, societal, and governance issues that impact our investments and our futures!
Important Information
This material is provided by Phillip Capital Management (S) Ltd ("PCM") for general information only and does not constitute a recommendation, an offer to sell, or a solicitation of any offer to invest in any of the exchange-traded fund ("ETF") or the unit trust ("Products") mentioned herein. It does not have any regard to your specific investment objectives, financial situation and any of your particular needs. You should read the Prospectus and the accompanying Product Highlights Sheet ("PHS") for key features, key risks and other important information of the Products and obtain advice from a financial adviser ("FA") before making a commitment to invest in the Products. In the event that you choose not to obtain advice from a FA, you should assess whether the Products are suitable for you before proceeding to invest. A copy of the Prospectus and PHS are available from PCM, any of its Participating Dealers ("PDs") for the ETF, or any of its authorised distributors for the unit trust managed by PCM.
An ETF is not like a typical unit trust as the units of the ETF (the "Units") are to be listed and traded like any share on the Singapore Exchange Securities Trading Limited ("SGX-ST"). Listing on the SGX-ST does not guarantee a liquid market for the Units which may be traded at prices above or below its NAV or may be suspended or delisted. Investors may buy or sell the Units on SGX-ST when it is listed. Investors cannot create or redeem Units directly with PCM and have no rights to request PCM to redeem or purchase their Units. Creation and redemption of Units are through PDs if investors are clients of the PDs, who have no obligation to agree to create or redeem Units on behalf of any investor and may impose terms and conditions in connection with such creation or redemption orders. Please refer to the Prospectus of the ETF for more details.
Investments are subject to investment risks including the possible loss of the principal amount invested, and are not obligations of, deposits in, guaranteed or insured by PCM or any of its subsidiaries, associates, affiliates or PDs. The value of the units and the income accruing to the units may fall or rise. Past performance is not necessarily indicative of the future or likely performance of the Products. There can be no assurance that investment objectives will be achieved. Any use of financial derivative instruments will be for hedging and/or for efficient portfolio management. PCM reserves the discretion to determine if currency exposure should be hedged actively, passively or not at all, in the best interest of the Products. The regular dividend distributions, out of either income and/or capital, are not guaranteed and subject to PCM's discretion. Past payout yields and payments do not represent future payout yields and payments. Such dividend distributions will reduce the available capital for reinvestment and may result in an immediate decrease in the net asset value ("NAV") of the Products. Please refer to <www.phillipfunds.com> for more information in relation to the dividend distributions.
The information provided herein may be obtained or compiled from public and/or third party sources that PCM has no reason to believe are unreliable. Any opinion or view herein is an expression of belief of the individual author or the indicated source (as applicable) only. PCM makes no representation or warranty that such information is accurate, complete, verified or should be relied upon as such. The information does not constitute, and should not be used as a substitute for tax, legal or investment advice.
The information herein are not for any person in any jurisdiction or country where such distribution or availability for use would contravene any applicable law or regulation or would subject PCM to any registration or licensing requirement in such jurisdiction or country. The Products is not offered to U.S. Persons. PhillipCapital Group of Companies, including PCM, their affiliates and/or their officers, directors and/or employees may own or have positions in the Products. This advertisement has not been reviewed by the Monetary Authority of Singapore.