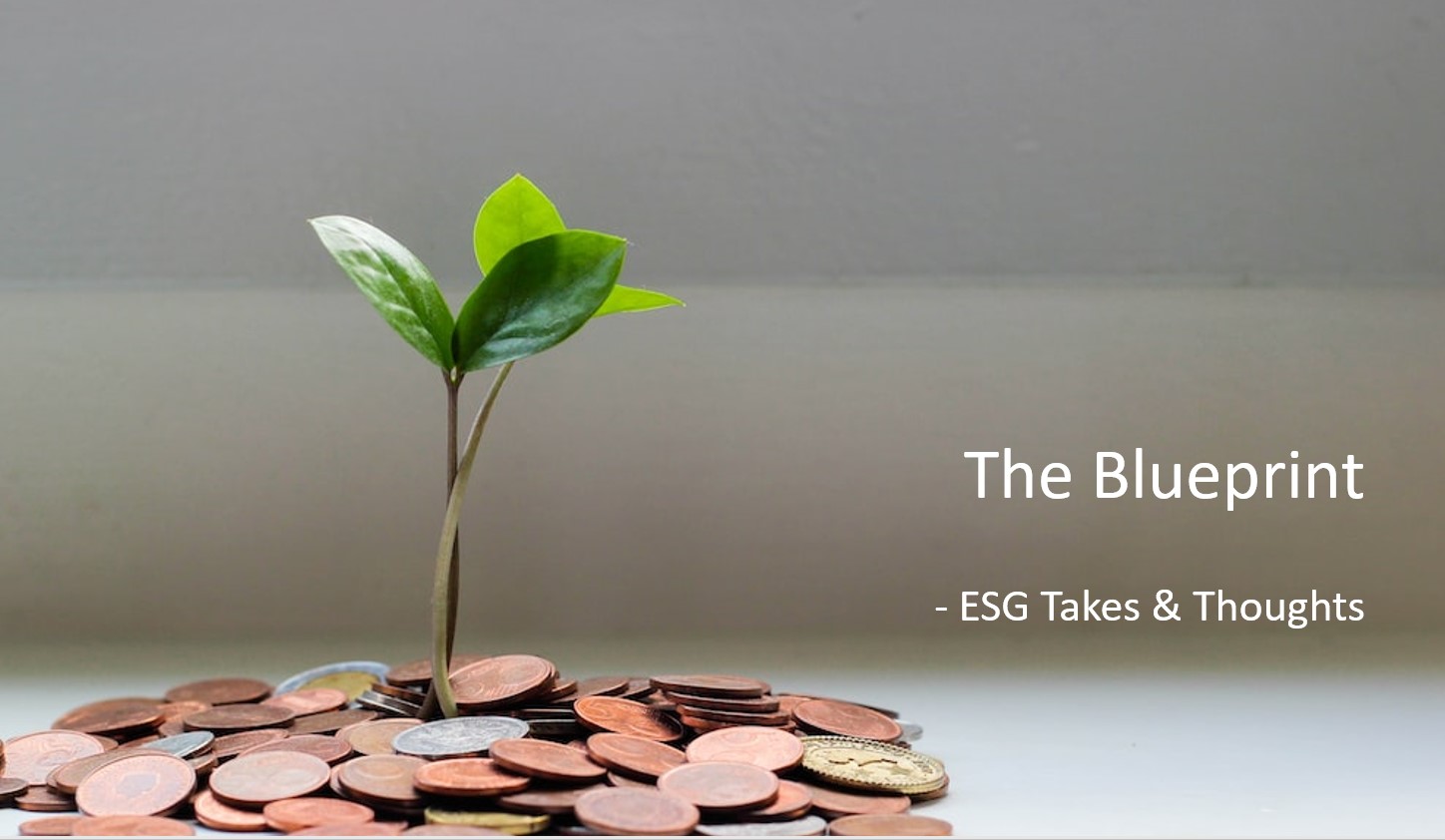 EU backs legally-binding targets for nature recovery
Our demands, as a global economy and population, on Earth's natural systems have already pushed past safe operating spaces – the ecosystems that provide the very services our businesses and lives depend upon. The EU parliament has voted in favour of a nature restoration law with the goal of reversing this trend. Accepted in the EU Parliament by a thin margin of 12 votes, the law puts in place legally-binding targets to recover 20% of the EU's land and sea by 2030 across specific areas for action, including farmlands, pollinators, free-flowing rivers and marine ecosystems. The top priorities include ecosystems with the greatest potential for removing and storing carbon towards the goal of reversing the environmental damage brought about by climate change.
We are now nearing the mid-way mark of the UN Decade on Ecosystem Restoration. Restoration of habitats under the new law will boost the EU's contributions under Target 2 of the Kunming-Montreal Global Biodiversity Framework to "ensure that at least 30 percent of areas of degraded terrestrial, inland water, and marine and coastal ecosystems are under effective restoration" to boost ecological integrity and connectivity (CBD).
Restoring nature benefits the economy
Opponents of the law have protested the potential loss of land for agricultural use, citing concerns over dips in crop production and income for farmers. An open letter with over 6,000 signatures from scientists addresses this concern and highlights that the biggest risks to food security stem from climate change, biodiversity, and ecosystem services loss such as pollination (Pe'er et al., 2023).
Over half of global GDP depends on nature and the services it provides (IPBES). Nature-dependent sectors such as agriculture could stand to benefit from increased diversity in agricultural landscapes, stable microclimates, pest control, and more (Pe'er et al., 2023; Commonland). The European Commission's impact assessment for the nature restoration law found that for every €1 invested in nature restoration, €8 to €38 is gained from better water quality, cleaner air, healthier soils, and improved overall well-being (EU).
Reversing habitat degradation in Asia
In Indonesia, restoration of peatland swamp forest habitats is essential to address the conflict between oil palm plantations and the loss of intact peatlands. Draining these habitats for agriculture hampers their ability to store carbon and increases fire risks. Paludiculture, the practice of wet agriculture on peatlands, has emerged as a promising solution. It involves the introduction of vegetation to safeguard peat soils, creating a cooler microclimate and reducing the risk of fires. Paludiculture also offers ecosystem services, such as air quality regulation and greenhouse gas absorption. Such restoration initiatives provide a solution for the sustainable management of peatland habitats in Indonesia.
Singapore, Indonesia, and the UK all grapple with the consequences of ecosystem degradation and the loss of forest cover, which has had a significant impact on local and regional biodiversity. To address these challenges, the National Parks Board embarked on restoration projects, reviving the largest freshwater marshland in Singapore. Kranji Marshes is now home to close to 200 species of resident and migratory birds (URA). Not only are migratory birds excellent indicators of environmental health, they also play key roles in local and global economies – contributing to crop protection, pollination, as well as tourism (World Migratory Bird Day).
Strategies for mitigating negative environmental impacts
To minimise and control the negative impacts of development, the mitigation hierarchy serves as a useful framework (IUCN). The hierarchy follows four stages:

4 stages of the mitigation hierarchy; Source: PCM ESG
In all situations, negative environmental impacts can be avoided. Restoration is challenging and expensive as it seeks to repair damaged or degraded sites. While restoring peatland habitats may be on a positive path, bringing back ecosystems degraded by industrial development is a heavier task, especially when there are dependent communities. Kranji Marshes is one restoration example where visitorship to is monitored and the ecologically sensitive areas are closed to the public. Restoration of wetlands like Kranji marshes increases the adaptive capacity of these ecosystems to absorb and adjust to extreme events, like floods and sea level rise.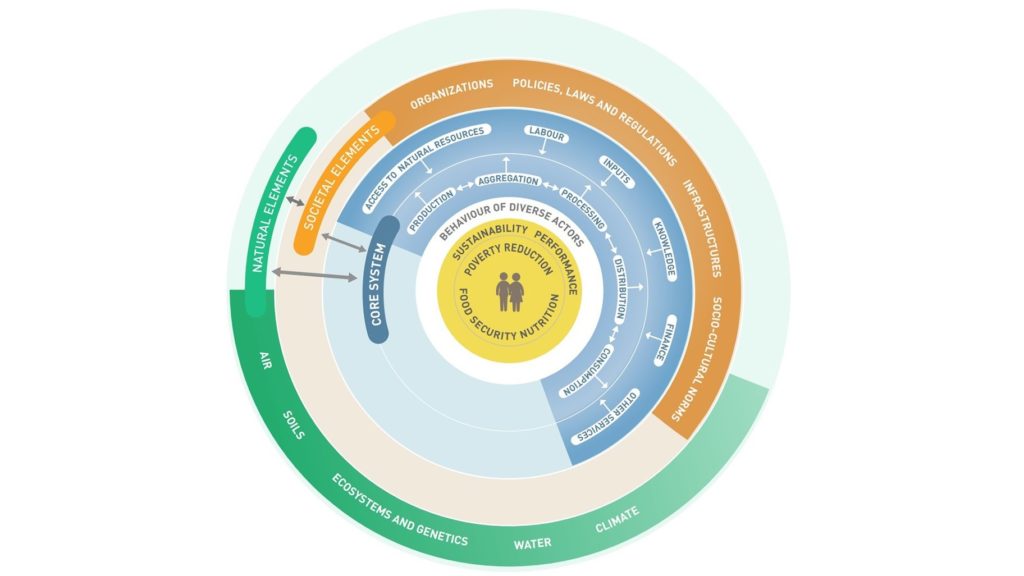 Mapping human-related interactions with natural resources; Source: FAO
Industries such as agriculture are tightly-linked to nature. Crops cannot thrive without soil, water and suitable weather. When habitats and ecosystems decline, the quality of life of exposed communities are impacted. For example, when the quality of water declines due to agricultural runoff and pollution, rural low-income communities lose access to safe drinking water.
ESG considerations for nature
At PCM, we implement guidance from the Taskforce for Nature-related Financial Disclosures under ESG research Objective 2 (Mitigating Negative Externalities). We look specifically at how a company reduces its consumption of nature-related dependencies. A Japanese banking company adopts the following practices to minimise its impact on nature:
No lending to large-scale development and construction projects with a significant negative impact on ecologically-sensitive areas such as UNESCO World Heritage sites
Requires palm oil plantation development to comply with NDPE (No Deforestation, No Peat, No Exploitation)
Carries out environmental and social risk assessments with a focus on the existing habitat of the development area (e.g. peatland)
Important Information
This material is provided by Phillip Capital Management (S) Ltd ("PCM") for general information only and does not constitute a recommendation, an offer to sell, or a solicitation of any offer to invest in any of the exchange-traded fund ("ETF") or the unit trust ("Products") mentioned herein. It does not have any regard to your specific investment objectives, financial situation and any of your particular needs.
The information provided herein may be obtained or compiled from public and/or third party sources that PCM has no reason to believe are unreliable. Any opinion or view herein is an expression of belief of the individual author or the indicated source (as applicable) only. PCM makes no representation or warranty that such information is accurate, complete, verified or should be relied upon as such. The information does not constitute, and should not be used as a substitute for tax, legal or investment advice.
The information herein are not for any person in any jurisdiction or country where such distribution or availability for use would contravene any applicable law or regulation or would subject PCM to any registration or licensing requirement in such jurisdiction or country. The Products is not offered to U.S. Persons. PhillipCapital Group of Companies, including PCM, their affiliates and/or their officers, directors and/or employees may own or have positions in the Products. This advertisement has not been reviewed by the Monetary Authority of Singapore.