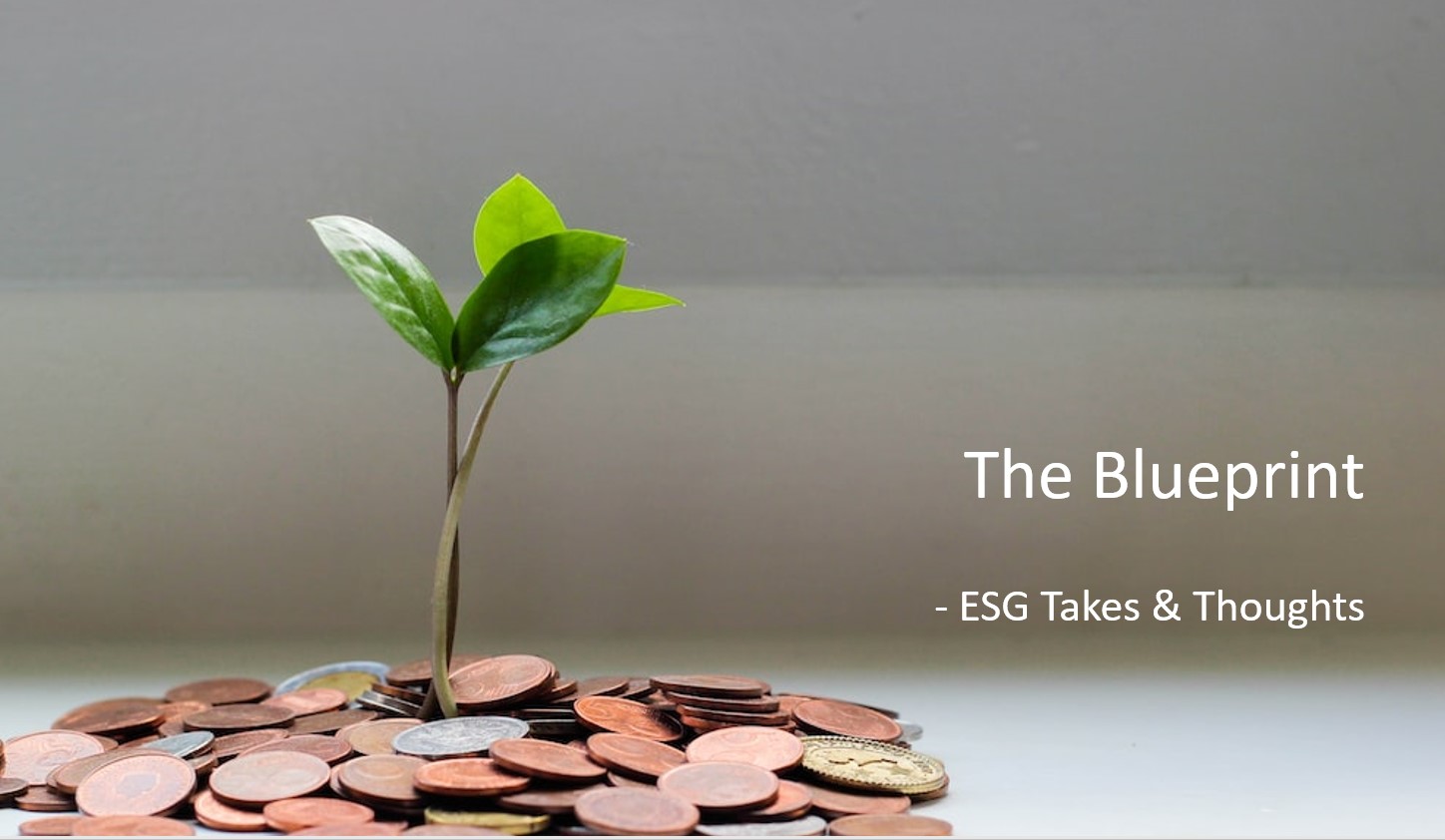 Challenges of Greening Rail Transport 
Rail transport: connecting global food supplies through bulk freight
In 2022, emissions from transport rose by 3%, fuelled by the post-Covid-19 rebound in passenger and cargo activity. Over the last 3 decades, transport emissions have increased at an annual rate of 1.7%, outpacing all other sectors except industry (IEA). According to the IEA, the transport sector must reduce carbon emissions by over 5% annually towards 2030 to stay on track towards the 2050 net zero goal.
Electric rail, which accounts for over 85% of passenger rail activity and 55% of freight movements, does not emit any direct carbon emissions (IEA). With remarkable efficiency, rail transport stands out as the top option for long-distance bulk freight. One train can carry over 200 cars, each holding 100 tons of bulk commodities such as grain, ethanol, and sugar, a feat requiring almost 800 trucks to achieve (Zmodal).
Ukraine's agricultural exports: Impacts on downstream consumers 
Ukraine is a major supplier of staple foods – sunflower oil, barley, and corn. With the blockade of Ukraine's ports, it is difficult to transport agricultural goods by sea. In response to the Russia-Ukraine crisis, Ukraine and the EU rushed to bring Ukrainian goods to market, including via rail freight as a stop-gap measure.
According to a local news source, as much as 90% of India's sunflower oil imports come from Ukraine (70%) and Russia (20%). In parts of Asia, households spend up to 64% of their disposable income on food. Average and lower-income households bear the brunt of inflated food prices and are exposed to greater risks of undernutrition and malnutrition (NTU). To compensate for falling supply, the government of India is encouraging domestic production of alternative cooking oils including oil palm which can be used in consumer and industrial applications (BBC).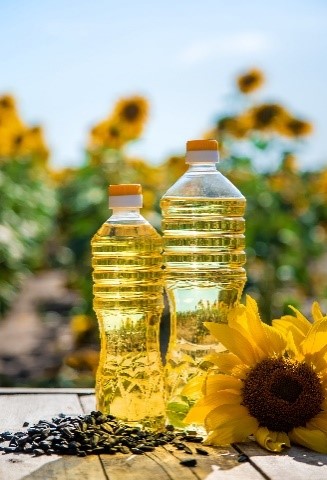 Sunflower oil is commonly used for preparing cooked food; Source: Freepik
Flooded train routes delay fresh food deliveries
Human-caused climate change has increased the frequency and severity of heavy rainfall and flooding in Australia, exacerbating issues presented by aging train infrastructure. Consequently, the country shuttered key rail corridors in Western Australia in recent months (ABC). Floodwaters blocked existing train routes, causing days-long disruptions to fresh food supplies for remote communities in the Kimberley region (The Guardian).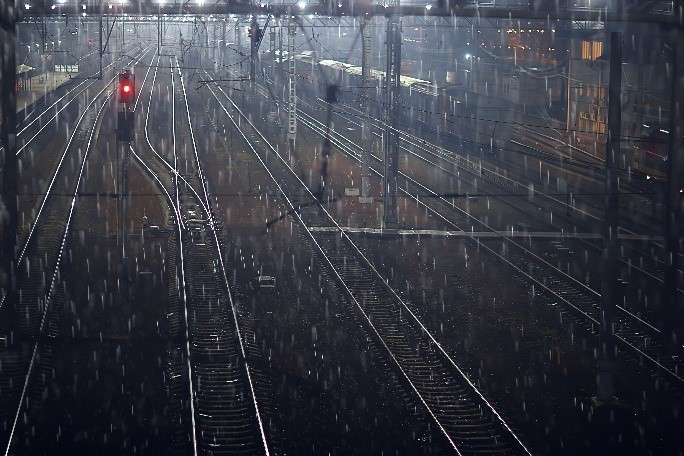 Heavy rainfall has caused delays spanning hours to days in Australia due to route closure and rerouting; Source: Freepik
Decarbonising infrastructure: EU and APAC
Major economies have adopted important policies to support modernisation of rail networks. The EU aims to reduce greenhouse gas emissions from train freight by incentivising the use of cleaner technologies. To achieve this, the current Weights and Dimensions Directive is being revised to allow additional weight for zero-emission vehicles, promoting the uptake of aerodynamic cabins and electric-powered propulsion systems (EU).
Like all other transport infrastructure, rail investment is expensive (IEA). The uptake of zero-emissions technologies is slow – just one-third of the rail network in the APAC region is electrified. This indicates substantial use of diesel-powered trains which produce at least double the carbon emissions of electric-powered alternatives (UN). Some APAC countries may not be able to afford or economically justify high investments required in the electrification of rail infrastructure (UN).
Supporting pathways to more sustainable economy
Under PCM ESG Research Objective 3 (Measuring Positive Change and Impact), we assess how a company increases access of services to underserved communities towards SDG 9: Industry, Innovation, and Infrastructure. Private climate financing can play a key role in addressing environmental-social inequities in emerging markets which seek to curb greenhouse gas emissions. These assessments also identify equitable pathways to a more sustainable economy.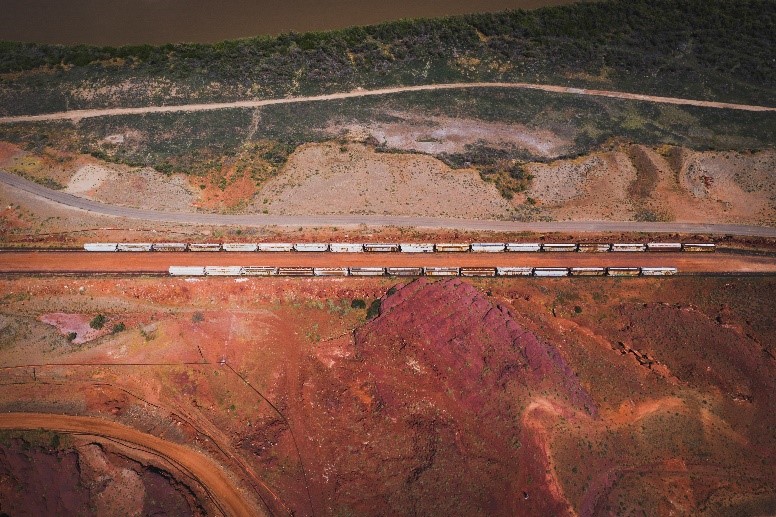 Development of linear infrastructure such as train tracks may break up existing habitats and act as a barrier to species movement; Source: Freepik
Infrastructure underpins sustainable development, laying the foundation for economic growth, social progress, and environmental protection. Efficient transport infrastructure supports inclusive development and improved quality of life for rural communities. We assess issuers on contributions towards nature-centric development such as assessments of nature dependencies and mitigative actions to preserve biodiversity – contributing to SDG 15: Life on Land (PCM).
Important Information
This material is provided by Phillip Capital Management (S) Ltd ("PCM") for general information only and does not constitute a recommendation, an offer to sell, or a solicitation of any offer to invest in any of the exchange-traded fund ("ETF") or the unit trust ("Products") mentioned herein. It does not have any regard to your specific investment objectives, financial situation and any of your particular needs.
The information provided herein may be obtained or compiled from public and/or third party sources that PCM has no reason to believe are unreliable. Any opinion or view herein is an expression of belief of the individual author or the indicated source (as applicable) only. PCM makes no representation or warranty that such information is accurate, complete, verified or should be relied upon as such. The information does not constitute, and should not be used as a substitute for tax, legal or investment advice.
The information herein are not for any person in any jurisdiction or country where such distribution or availability for use would contravene any applicable law or regulation or would subject PCM to any registration or licensing requirement in such jurisdiction or country. The Products is not offered to U.S. Persons. PhillipCapital Group of Companies, including PCM, their affiliates and/or their officers, directors and/or employees may own or have positions in the Products. This advertisement has not been reviewed by the Monetary Authority of Singapore.