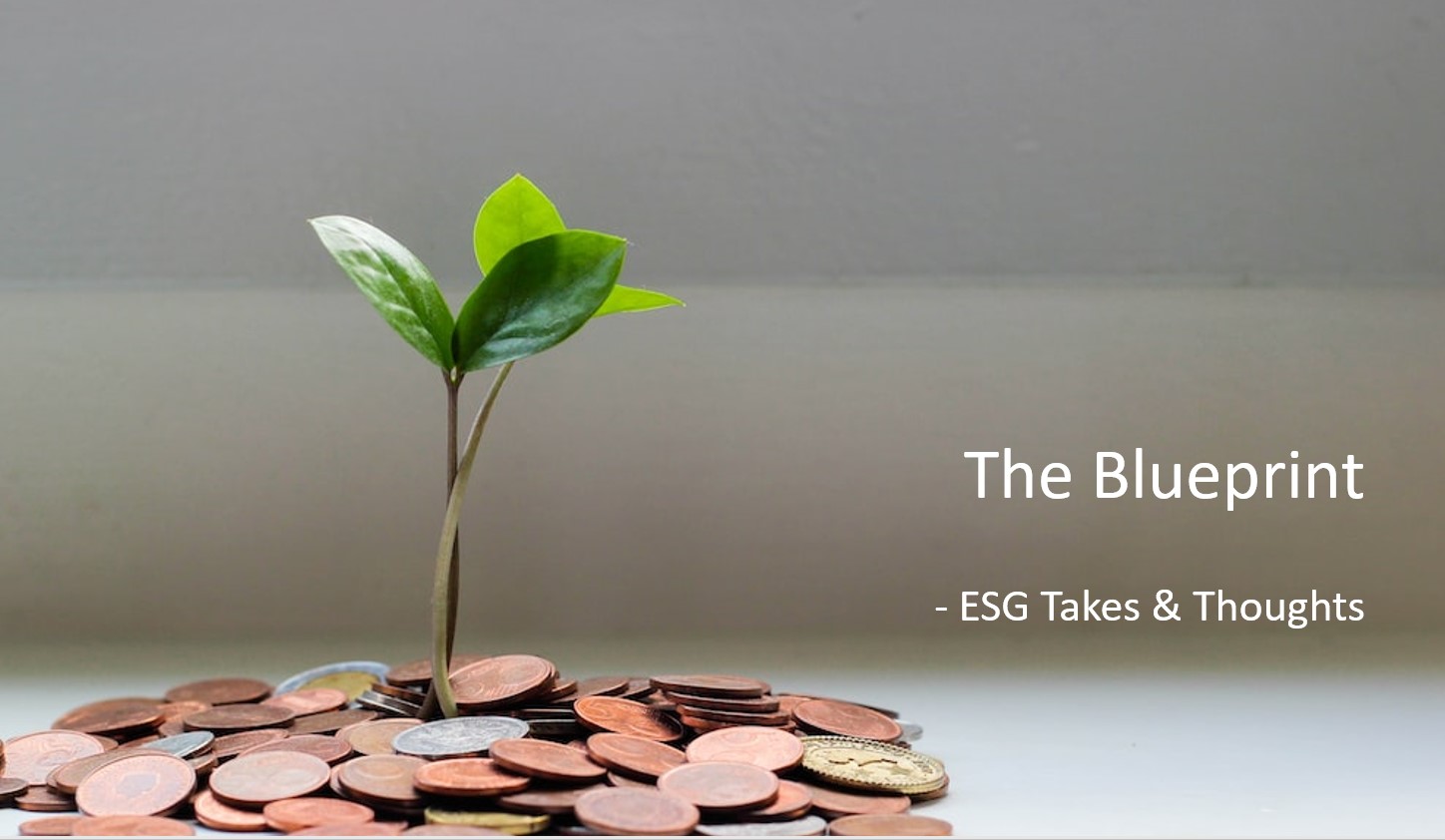 Building Nature Positive Into Development
Last week, a coalition of 27 nature NGOs, businesses, research institutes, and financial institutions launched the Nature Positive Initiative (NPI).
Importantly, the NPI sets the stage for a common understanding of what "nature positive" means – to halt and reverse biodiversity loss by 2030 from a 2020 baseline through measurable gains in the health, abundance, diversity, and resilience of species, ecosystems, and processes.
With nature positive ambition already receiving strong support from first movers, the NPI aims to facilitate alignment among financial institutions, policymakers, and civil society to coordinate longer-term commitments.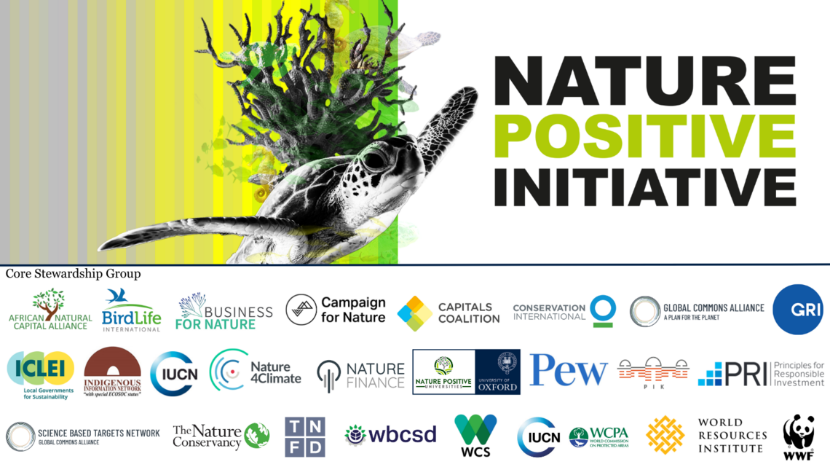 Photo source : WBCSD
Core stewardship group under the Nature Positive Initiative
G20 summit wraps up talks in India
Last weekend, the G-20 – comprising 19 countries and the EU – met in New Delhi, India. The assembly highlighted the critical role of healthy ecosystems in combatting global challenges including climate change, pollution, and water scarcity.
Representatives made a collective commitment to swiftly execute the global goal for nature – to halt and reverse biodiversity loss by 2030. They also pledged to restore a minimum of 30% of all degraded ecosystems by 2030. This decision underscores the move from reactive pandemic response measures to long-term recovery strategies, with a strong focus on development.
Singapore is regularly invited to take part in past G20 summits and related meetings as the convenor of the Global Governance Group (3G) which it founded in 2009 to channel the collective views of 30 smaller countries.
Participation in G20 meetings allows Singapore to actively engage with major economies on pressing global issues such as sustainable development. At the event, Prime Minister Lee Hsien Loong highlighted the 2023 agreement over the UN Convention on the Law of the Sea – concerning the conservation and sustainable use of marine biological diversity of areas beyond national jurisdiction – as reason for "cautious optimism" over multilateralism.
Sustainable, strategic development in Singapore
Singapore's National Biodiversity Strategy and Action Plan (NBSAP) is a planning instrument that maps out national targets mirroring the objectives of the UN Convention on Biological Diversity. The Plan is complemented by the National Parks Board's Nature Conservation Master Plan (NCMP) released in 2015. Charting the course of national conservation efforts, the NCMP places emphasis on protecting key habitats and facilitating species recovery.
Protected areas can accelerate action for NBSAP Strategy 1 (Safeguard Our Biodiversity) when used effectively as management tools. Established in 2014, Singapore's Sisters' Islands Marine Park provides a safe refuge for corals, seagrass and endangered species. The Marine Park also implements species recovery programmes via Singapore's first turtle hatchery.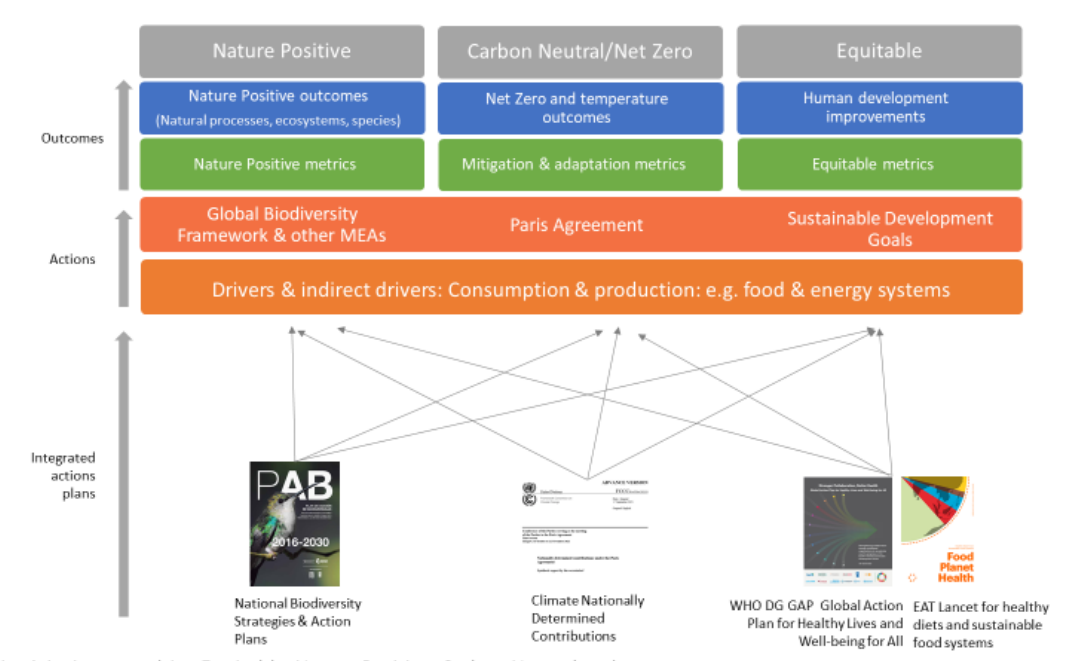 Photo Source : Nature Positive Initiative
Nature, climate, and social goals are intrinsically linked. To guide the achievement of biodiversity goals, Singapore launched its first National Biodiversity Strategy and Action Plan in 2009 which was then updated in 2019.
As Singapore's economy grows and our population expands, sustainable management of land use for housing, recreation, and other needs will become even more crucial. Considerations on biodiversity and ecosystems must be factored into the national planning and decision-making. Launched in June, the Singapore Biodiversity Accounting Metric facilitates informed decision-making by assessing the biodiversity value and impacts of development on habitats.
ESG implications for real estate
The sustainable transformation of world economies has implications for revenue and operating costs for the real estate and property industry. In our ESG analysis, we consider financial opportunities which accelerate the full and effective implementation of the 2030 SDGs. As an illustration, an SGX-listed real estate investment trust leveraged its rooftop solar panel system to resell power to the grid which contributed up to 2% of gross revenue in 2022.
At Phillip Capital Management, we assess how a company manages its nature dependencies and leverages its businesses to advance natural resource stewardship, protecting biodiversity in ways that contribute to the global goals for nature.
Important Information
This material is provided by Phillip Capital Management (S) Ltd ("PCM") for general information only and does not constitute a recommendation, an offer to sell, or a solicitation of any offer to invest in any of the exchange-traded fund ("ETF") or the unit trust ("Products") mentioned herein. It does not have any regard to your specific investment objectives, financial situation and any of your particular needs.
The information provided herein may be obtained or compiled from public and/or third party sources that PCM has no reason to believe are unreliable. Any opinion or view herein is an expression of belief of the individual author or the indicated source (as applicable) only. PCM makes no representation or warranty that such information is accurate, complete, verified or should be relied upon as such. The information does not constitute, and should not be used as a substitute for tax, legal or investment advice.
The information herein are not for any person in any jurisdiction or country where such distribution or availability for use would contravene any applicable law or regulation or would subject PCM to any registration or licensing requirement in such jurisdiction or country. The Products is not offered to U.S. Persons. PhillipCapital Group of Companies, including PCM, their affiliates and/or their officers, directors and/or employees may own or have positions in the Products. This advertisement has not been reviewed by the Monetary Authority of Singapore.