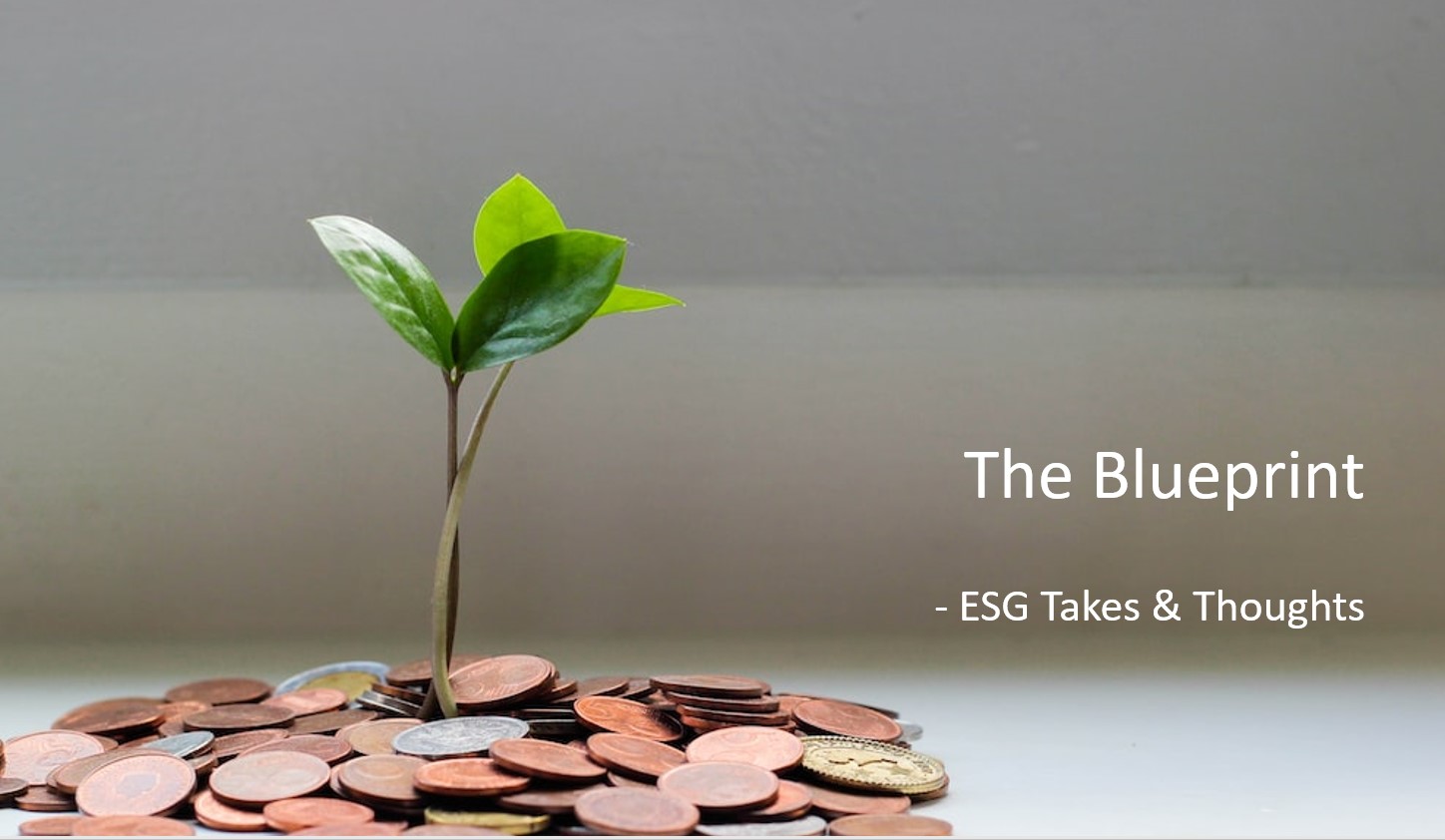 The results are in – Earth's health check-up
All life on this planet is sustained by a delicate balance of biogeochemical processes. However, increasing human pressures could disrupt this fragile harmony. In September, scientists completed a >10-year long study to assess the boundaries of 9 processes that ensure Earth's resilience and stability (Stockholm Resilience Centre).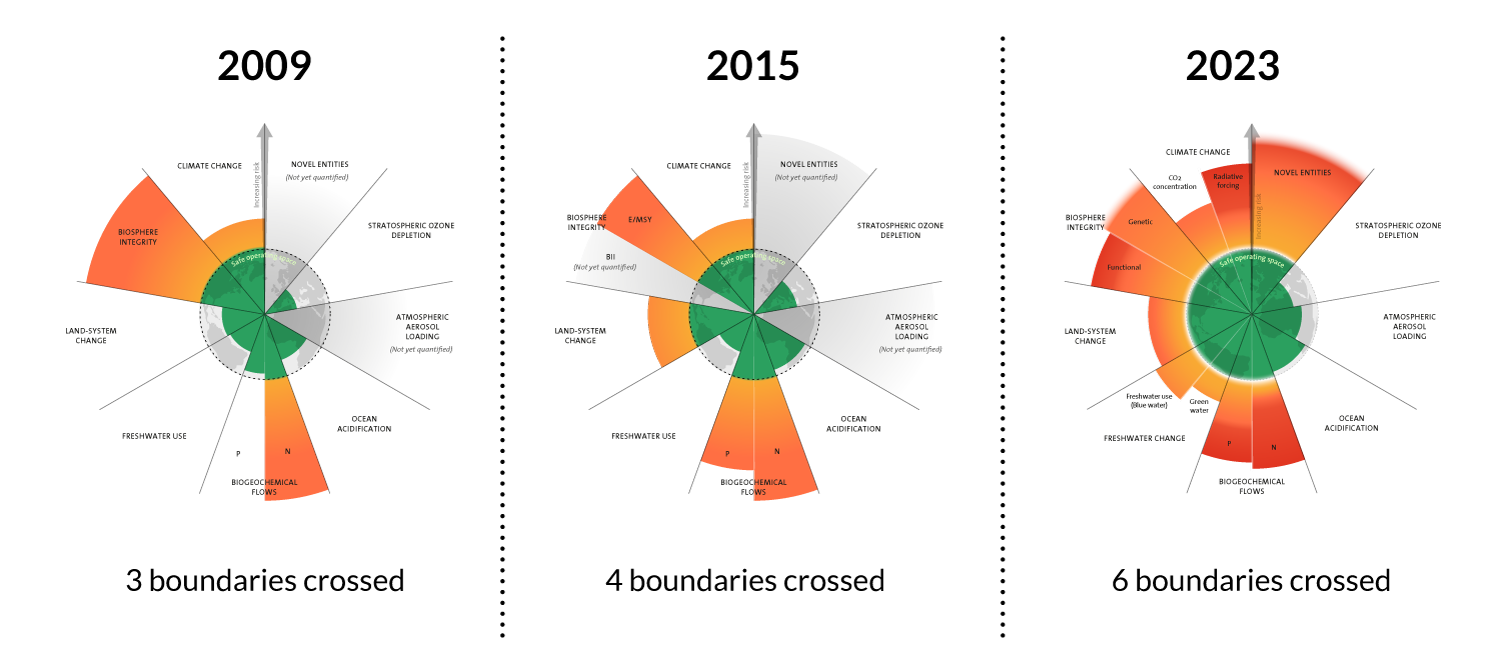 Based on Richardson et al. 2023, Steffen et al. 2015, and Rockström et al. 2009
Photo source : Azote for Stockholm Resilience Centre, Stockholm University
From climate change to biosphere integrity and plastic pollution, crossing these boundaries could result in large-scale, abrupt, and irreversible changes to our planet. The study revealed for the first time that 6 out of 9 boundaries are being breached.
2 new boundaries crossed
A reassessment of the planetary boundary for novel entities – referring to the accumulation and introduction of novel chemical compounds such as plastics and industrial chemicals – has been crossed. Plastic has historically been used in the construction of cities, including wiring, waterproofing and insulation. The construction sector represents over 20% of global plastic demand (Oberti & Paciello, 2022). A shift to more sustainable materials and greater adoption of waste management technologies is a critical step needed for the transformation of current cradle-to-grave models.
As for freshwater, boundaries for green water (e.g. water in soil available to plants) and blue water (e.g. from rivers, lakes) have been surpassed. Companies need to consider their dependencies on natural resources and ecosystem services (TNFD). This is critical to outline risks and how companies will need to adapt as environmental conditions change. For example, in drought-prone localities, the hospitality sector can take steps to minimise the risk of exposure to sudden water shortages to prevent disruption of guest experiences.
Working with nature
As Singapore becomes more urbanised, biophilic design can help to enable sustainable development. Biophilic design focuses on increasing the connectivity of building occupants to the environment through the use of nature and natural elements.
At a national scale, biophilic design can enhance the identification of trade-offs and synergies. In 2018, NUS researchers embarked on the first national-scale Natural Capital study to quantify Singapore's natural assets and define priority ecosystems. As a heavily-urbanised country, the study will provide vital information to enhance tools development for biophilic urban planning. Stewardship of natural capital is essential to support our natural ecosystems and support biodiversity recovery.
Looking forward
According to the World Economic Forum, three of the most nature-dependent sectors – construction, agriculture, and food and beverage – generate nearly $8 trillion in combined economic value.
The Taskforce on Nature-related Financial Disclosures (TNFD) recommends that businesses "describe the nature-related dependencies, impacts, risks and opportunities the organisation has identified over the short, medium and long term". Under PCM ESG Research Objective 1 (Managing ESG Risks), we evaluate a company's exposure to nature-related risks and mitigative actions taken. For example, severe soil erosion – due to mass tree mortality and leaf litter destruction after forest fires – can pollute nearby water bodies essential for local farmers.
Important Information
This material is provided by Phillip Capital Management (S) Ltd ("PCM") for general information only and does not constitute a recommendation, an offer to sell, or a solicitation of any offer to invest in any of the exchange-traded fund ("ETF") or the unit trust ("Products") mentioned herein. It does not have any regard to your specific investment objectives, financial situation and any of your particular needs.
The information provided herein may be obtained or compiled from public and/or third party sources that PCM has no reason to believe are unreliable. Any opinion or view herein is an expression of belief of the individual author or the indicated source (as applicable) only. PCM makes no representation or warranty that such information is accurate, complete, verified or should be relied upon as such. The information does not constitute, and should not be used as a substitute for tax, legal or investment advice.
The information herein are not for any person in any jurisdiction or country where such distribution or availability for use would contravene any applicable law or regulation or would subject PCM to any registration or licensing requirement in such jurisdiction or country. The Products is not offered to U.S. Persons. PhillipCapital Group of Companies, including PCM, their affiliates and/or their officers, directors and/or employees may own or have positions in the Products. This advertisement has not been reviewed by the Monetary Authority of Singapore.